The Trans PULSE Project team possesses a broad collection of skills and expertise and a shared passion for community-based research and its potential to effect change. Our team has a depth of lived experience and the often painful "real life" knowledge of the ways that mental, physical and social health are impacted by social exclusion for trans people. This combination of expertise and deep understanding has created a dynamic and productive research team that continues to work towards improving the health and well-being of trans communities.
A project of this length and magnitude will expect to have changes in team membership; the following are bios of current Steering Committee members: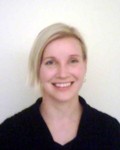 Greta Bauer, PhD, MPH, Co-Principal Investigator
Greta is an Associate Professor in Epidemiology & Biostatistics at Western University. Her primary research interests are in sexually transmitted infections and the broader health of sexual and gender minority communities. Coming from an interdisciplinary background, her work has spanned the biological, behavioural and social, with a strong emphasis on quantitative research methods. A long-term ally, she is committed to improving the health of trans communities.

Rebecca Hammond, MSc, BA (hons), BScN (c) , Co-Investigator
Rebecca is a Toronto-based health researcher, clinician, educator, and student. Her work with Trans PULSE spans 6 years and Rebecca is proud to be an engaged community Co-Investigator on the Steering Committee. Rebecca was also a founding member of the trans health working group (a partnership with RHO, CAMH, and other stakeholders) that has worked to expand Primary Health care options for trans people across the Province. In a similar vein, Rebecca's thesis work (n=21) is a qualitative exploration of the current organization of health care for trans people in Ontario and the published thesis is available for free download by clicking here. Rebecca has an MSc in Epidemiology & Community Health and is completing her BScN in Nursing at the University of Toronto. Complementing her research work, Rebecca has been involved in front-line work for several years as a sexual health clinician and counsellor at Hassle Free Clinic. Rebecca also has worked with Jordan Zaitzow in developing novel approaches to trans education and training, using an anti-oppression framework in respect to trans education, transforming the staid "Trans 101" into groundbreaking "Anti-Cissexism" training modules.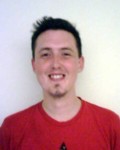 Jake Pyne, MSW, Co-Investigator
Jake Pyne has worked in a variety of research and advocacy roles in Toronto's trans community over the past 10 years. His work has focused on access to services for trans people in the areas of housing and homelessness, health care and parenting. He served as a Community Development Coordinator on the Trans PULSE team from 2007-2010. Jake's current work includes a number of research and community development projects related to trans parents and gender independent children. These projects are based at Concordia University, Rainbow Health Ontario, the LGBTQ Parenting Network at the Sherbourne Health Centre, the Re:Searching for LGBTQ Health team at the Centre for Addiction and Mental Health and the Centre for the Study of Gender, Social Inequities and Mental Health at Simon Fraser University.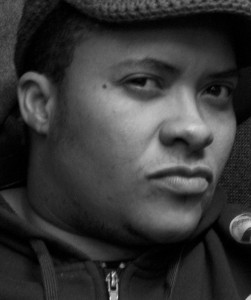 Nik Redman, Co-Investigator
Nik Redman is an artist, activist and community worker who was born in Montreal, Canada. Nik grew up in both Barbados and Canada. He is a member of the GBQ Trans Men's' Working Group, part of Ontario Gay Men's Sexual Health Alliance; the MaBwana Community Advisory Committee, the Prisoners Justice Action Committee (PJAC) and the Trans Fathers 2B Parenting Course Project Team. Nik was one of the online facilitators for the province-wide HIV/AIDS-themed Stigma campaign. Nik currently works as a Grievance Officer with the University of Toronto's Local 1998 United Steelworkers Union. In addition, he works doing Anti-Harassment and Human Rights Training for the Union. An active participant in several communities, Nik volunteers with the LGBT Youth Line, Community One and is part of the programming committee and the Board of the Inside Out Film and Video Festival. He also serves on the Board of Black Coalition for AIDS Prevention (Black CAP). Nik is also an award-winning DJ, writer and radio programmer. He can be heard every Thursday 5-7 p.m. on www.radioregent.com.

Kyle Scanlon, Co-Investigator
Kyle Scanlon (1971-2012) was a trans activist, researcher and front-line community worker who strove for social justice and had a passion for community capacity building and mobilization. He was a member with the Gay Bi Queer Trans Men's Working Group to create the FTM sexual health resource PRIMED, he was a Co-Principal Investigator and author on the FTM Safer Shelter Project's report "Invisible Men: FTMs and Homelessness in the City of Toronto" and a Co-Investigator on the Trans PULSE Project. Kyle served as the Education, Training and Research Consultant at The 519 Church Street Community Centre, where he provided expertise on trans access, service, and equity issues to a wide range of organizations and individuals across Ontario.

Anna Travers, MSW, Co-Investigator
Anna Travers initiated Canada's largest primary health care clinic for lesbian, gay, bisexual and trans communities at Sherbourne Health Centre. She is now Director of Rainbow Health Ontario a province-wide program designed to increase access to services and to improve the health of LGBT communities in Ontario. Anna is also an active writer, presenter, community-based researcher and activist. In 2009, Anna received a lifetime achievement award from the American Psychological Associations, Division 44.
www.RainbowHealthOntario.ca
www.Sherbourne.on.ca

Robb Travers, PhD, Co-Principal Investigator
Dr. Robb Travers is an Assistant Professor in Psychology at Wilfrid Laurier University in Waterloo and holds additional appointments as Assistant Professor, Dalla Lana School of Public Health, University of Toronto, and Associate Research Scientist, Centre for Research in Inner City Health, St. Michael's Hospital. Robb serves as Co-Principal Investigator on the Trans PULSE Project and is a leader in the community-based research movement in Canada. His community and academic partnerships focus on social exclusion and the health and well-being of trans communities and LGBT youth. Robb is also the Director of the Equity, Sexual Health and HIV Research Group at the Centre for Community Research, Learning and Action at Wilfrid Laurier University. In this role, he is dedicated to mentoring students in action research, building community capacity for change, and improving quality of life for marginalized communities. Dr. Travers is supported by a Canadian Institutes of Health Research, New Investigator Award (Population Health/Health Services)
Current Contributors
Todd Coleman
Zack Marshall
Lauren Munro
Caleb Nault
Ayden Scheim
Amardeep Thind
Xuchen Zong
We would like to say a big thank you to the following people for their contributions to the project:
Community Engagement Team (CET)
Nael Bhanji
J.R. Caughlin
Starr Daniels
Adrian Edgar
Elizabeth James
Anjali K
Michelle Le-Claire
Matt Lundie
Treanor Mahood-Greer
Devi McCallion
Mason McColl
Caleb Nault
Evana Ortigoza
Catherine Purdie
Tyson Purdy-Smith
Will Rowe
Past Contributors
The 433 trans people who shared their experiences through their survey participation
The 85 trans people and 4 allies who participated in the Phase I soundings
Scott Anderson
Nael Bhanji
Michelle Boyce
Kaitlin Bradley
J.R. Caughlin
Mooky Cherian
Starr Daniels
Maddie Deutsch
Melissa Dickey
T. Sharp Dopler
Adrian Edgar
Broden Giambrone
Karin Hohenadel
Randy Jackson
Elizabeth James
Anjali K
Matthias Kaay
Michelle Le-Claire
Matt Lundie
Treanor Mahood-Greer
Roxanne Longman Marcellin
Carys Massarella
Devi McCallion
Mason McColl
Nicole Nussbaum
Evana Ortigoza
Jamie Pandit
Yasmeen Persad
Catherine Purdie
Tyson Purdy-Smith
Rupert Raj
Nooshin Khobzi Rotondi
Will Rowe
Alex St. John
Sydney Tam
Ann Teve
Kenji Tokawa
Andrew Warner
Brady Yu